Make Your Voice Heard.
Everyone will be asked to complete the U.S. Census. An accurate population count brings federal funding to our schools, roads, and housing. Check out our FAQ page for answers to your 2020 Census questions. The new Census deadline is September 30.
How to Complete the Census
Living Off-Campus?
If you live off-campus and left your Berkeley residence before getting the census letter, you can still go online to the 2020 Census website and complete the questionnaire by clicking "you don't have a Census ID" and following the steps. If you've moved, be sure to use the address of the apartment or home you lived in prior to relocating due to COVID-19.
Living in On-Campus or Other Type Group Housing?
If you lived in the residence halls during this academic year, Residential Life will count you in the 2020 Census at your on-campus residence. This means you do not need to fill out the 2020 Census on your own. For other types of group quarters, such as University Village, International House, Co-Ops or CalGreeks, please contact your housing staff to find out how you will be counted. You should still plan on being counted at your campus address. Note: If you don't know for sure if you've already been counted, just fill out the census form. The U.S. Census Bureau has a method for eliminating duplicates.
And remember: your parents should not count you unless you lived at home prior to the COVID-19 pandemic. Your answers are confidential and protected by law. Confused about whether you need to take the Census and which address to use? Take this interactive quiz to find out.
Why Does it Matter?
The census gives us data about our community, informs the distribution of billions of dollars in federal funding, and determines the number of decision-makers representing us. An undercount means fewer resources for everyone – for every person not counted, our community loses $10,000. We need your help to: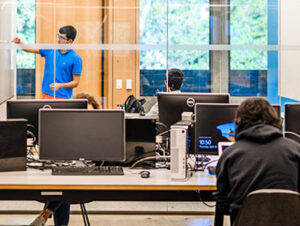 Ensure long-term federal funding
As a member of our campus community, being counted now ensures that vital community resources are funded at appropriate levels for the next 10 years.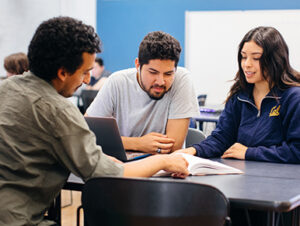 Improve public services
The census funds vital public services such as buses, schools, and hospitals. Help communities like ours receive the support we deserve and need.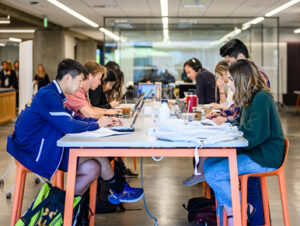 Secure political representation
Your census participation aligns with Cal's commitment to civic duty, and determines the number of decision-makers representing us at the federal, state, and local level.